Canine Good Citizen


M

any dog owners choose Canine Good Citizen training as the first step in training their dogs. The Canine Good Citizen Program lays a solid foundation for other activities such as: obedience, agility, tracking, therapy work and performance events. Some therapy dog groups require passing the CGC Test as a prerequisite, some insurance companies recommend CGC training, and an increasing number of apartments and condos are requiring CGC testing for resident dogs.


As you work with your dog to teach the CGC skills, you'll discover the many benefits and joys of training your dog.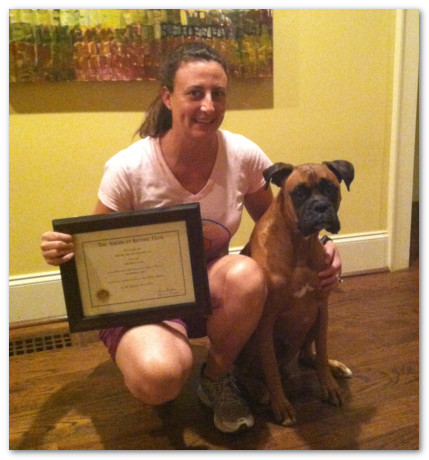 Dogs who have a solid obedience education are a joy to live with they respond well to household routines, have good manners in the presence of people and other dogs, and they fully enjoy the company of the owner who took the time to provide training, intellectual stimulation, and a high quality of life. Beginning January 1st 2013 the Canine Good Citizen will become an official AKC Title that can appear on the title records of dogs registered or listed with AKC. There will be a grandfathering procedure for the new title.




Test is limited to a maximum of 8 dogs. Test session will run between 1-2 hours.


Two Part Test Fee is $50.00 You Must Be Available For Both Class Days.


Please be sure to fill out this Hold Harmless Form and return it to us before training begins.

PAYMENT OPTIONS:
We accept all credit cards ** , checks and cash. A credit card authorization must be kept on file regardless of final method of payment. Checks are accepted. A $65.00 penalty will be charged to your credit card for insufficient funds.

Cancellations must be made within 24hrs please. A cancellation fee of 50% of your reserved fee will be charged to your credit card if you cancel past the 24hr request


**We will happily accept a credit card. As a courtesy to our clients, instead of raising costs to accommodate this additional fee, we will simply add a 3% fee onto those charges that you prefer to pay with a credit card.