Boarding
When it's time for a work trip or vacation, it's always hard to relax when you're worrying about the happiness and care of your precious dog. What better place to leave your dog than in the care of Atlanta's premier dog trainers. Camp Doggie du Good in Metro Atlanta & Cumming, Georgia offers great care and loads of fun. All dogs are boarded together in spacious kennels. They enjoy a ton of fabulous daily playtime at no additional charge in our glorious fully fenced backyard.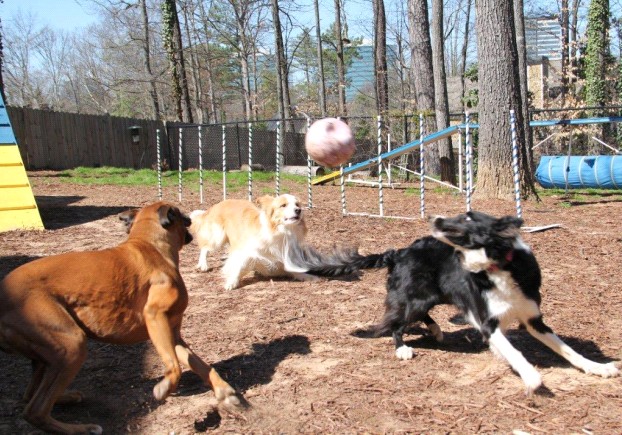 All amenities are provided, just bring your dog his food, some of his favorite toys if you like- and leave the rest up to us. Your dog may just come back to you having learned a new trick or two.
Rate: $65/day* rates may vary depending on location.
Call us at 404.307.0085 or contact us by email to book your doggies vacation now.

Please be sure to fill out this Hold Harmless Form and return it to us before boarding your dog.



PAYMENT OPTIONS:


We accept all credit cards ** , checks and cash. A credit card authorization must be kept on file regardless of final method of payment. Checks are accepted. A $65.00 penalty will be charged to your credit card for insufficient funds.

Cancellations must be made within 24hrs please. A cancellation fee of 50% of your reserved fee will be charged to your credit card if you cancel past the 24hr request


**We will happily accept a credit card. As a courtesy to our clients, instead of raising costs to accommodate this additional fee, we will simply add a 3% fee onto those charges that you prefer to pay with a credit card.